Factory Manufacture Good Price Wind Turbine Solar Power Hybrid Street Lights Pole
Item specifics
Color Temperature(CCT):
5000K (Daylight)
Lamp Luminous Efficiency(lm/w):
130
Working Temperature(℃):
-40~+60
Item Type:
Wind solar hybrid street light
Factory Manufacture Good Price Wind Turbine Solar Power Hybrid Street Lights Pole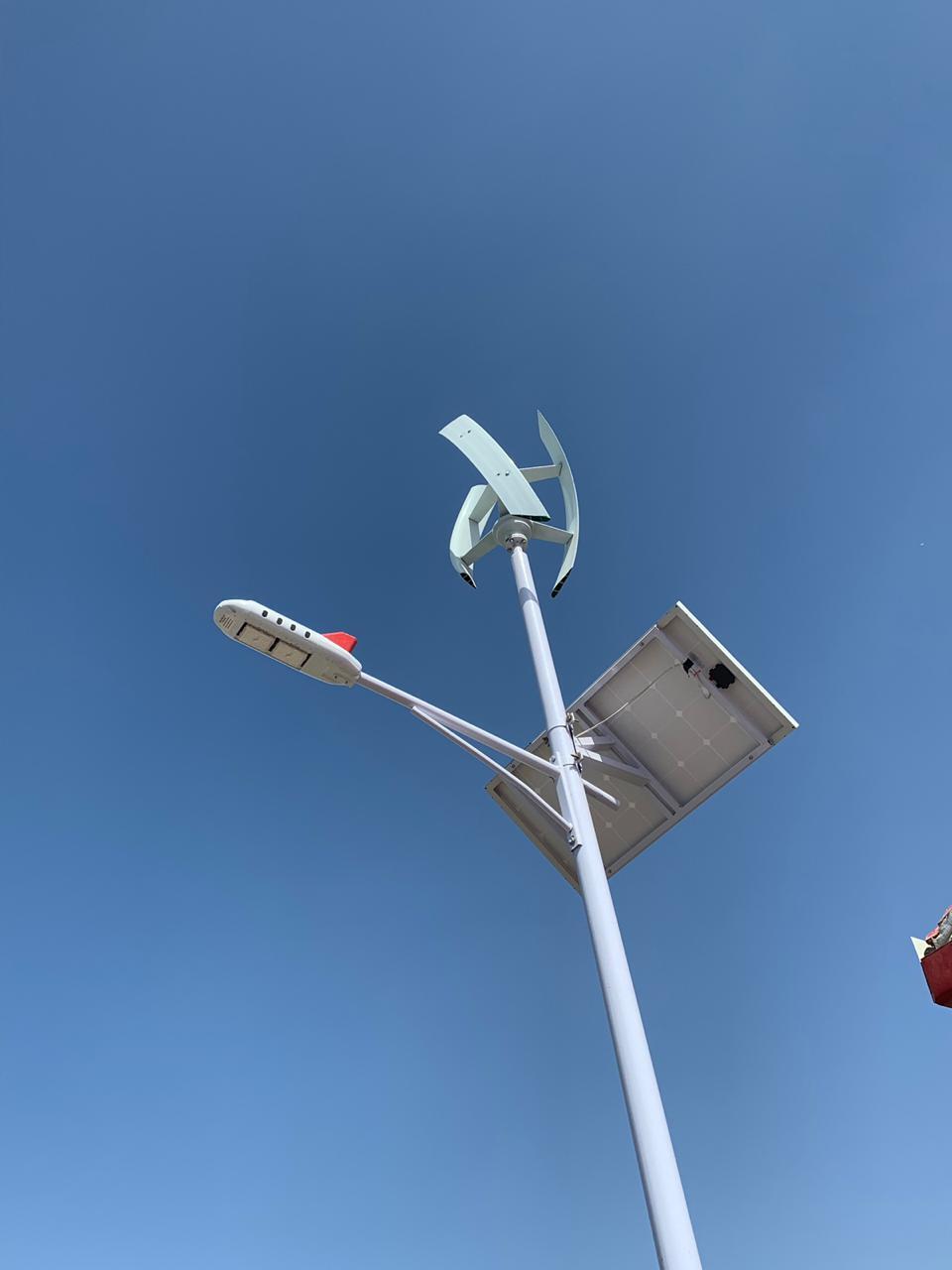 Products Description
What is Wind Solar Hybrid Street Light?
Hybrid Wind Solar Street Light is a renewable energy street lamp which integrates solar energy and wind power generation technology and intelligent control technology of the system.
How does Wind Solar Hybrid Street Light work?
Light complementary power generation system is a kind of wind and light energy into electrical energy device, scenery complementary street lamp principle of work is to use natural wind power, wind turbines to absorb the energy of the wind, the wind turbine rotates, the wind energy into electrical energy, after rectification of the controller, voltage regulator, convert alternating current to direct current (dc), to battery charging and store electricity. The photovoltaic effect is used to convert solar energy directly into direct current for load use or stored in the storage battery for standby.
What is Wind Solar Hybrid Street Light Feature?
. Light source height above ground :5-10m
. Wind turbine power:100w, 200w, 300w, optional
. Suitable light source: LED
. Solar cells: monocrystalline or polycrystalline silicon with high conversion rate of solar cell modules
. Controller: time control and light control,preventing from overcharge and overdischarge, having output short circuit protection.
. Battery: maintenance free sealed lead-acid batteries
. Control system: micro-computer intelligent control
. Illumination time: 8-10 hours
. Application Area: more than 2,200 hours of annual sunshine time of the region
. Ambient temperature: -20 degrees -60 degrees
. Pole material: high-quality steel, hot dip galvanized surface, after the spray treatment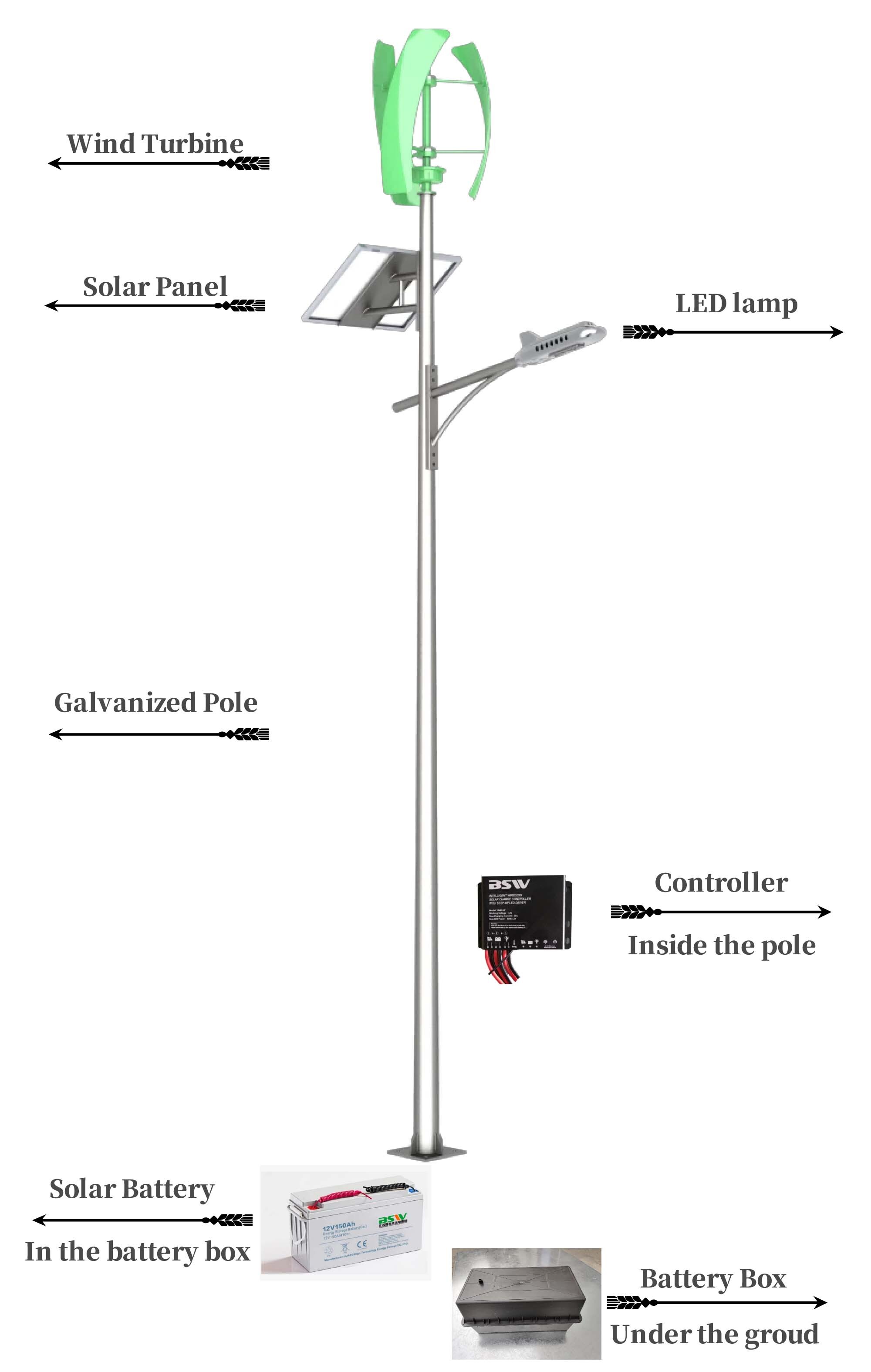 In 2018, we carried out a project of 300W

Wind Solar Hybrid Street Light

in Ghana, Africa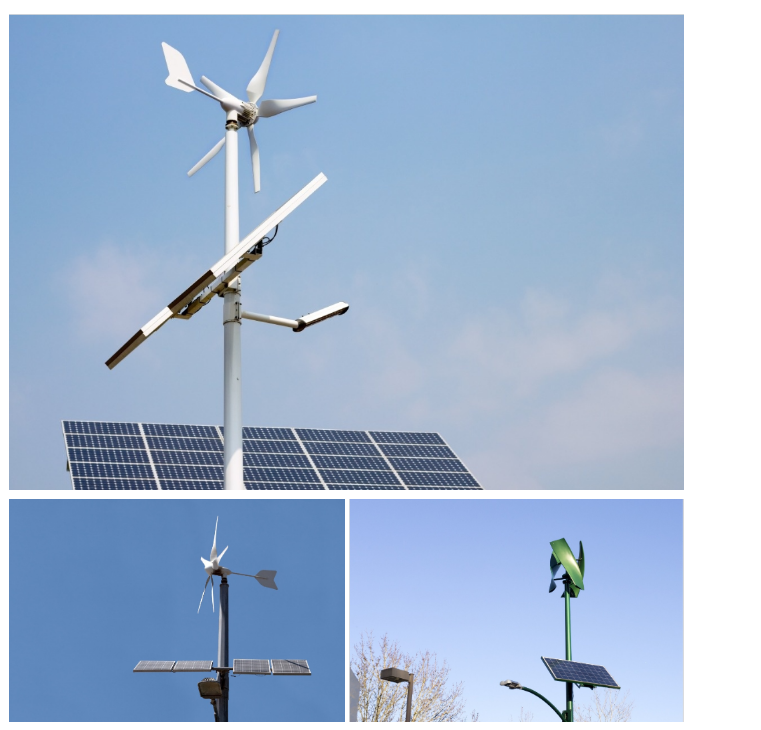 In 2020, our project in New York, USA,300W

Wind Solar Hybrid Street Light

and 60W solar street light project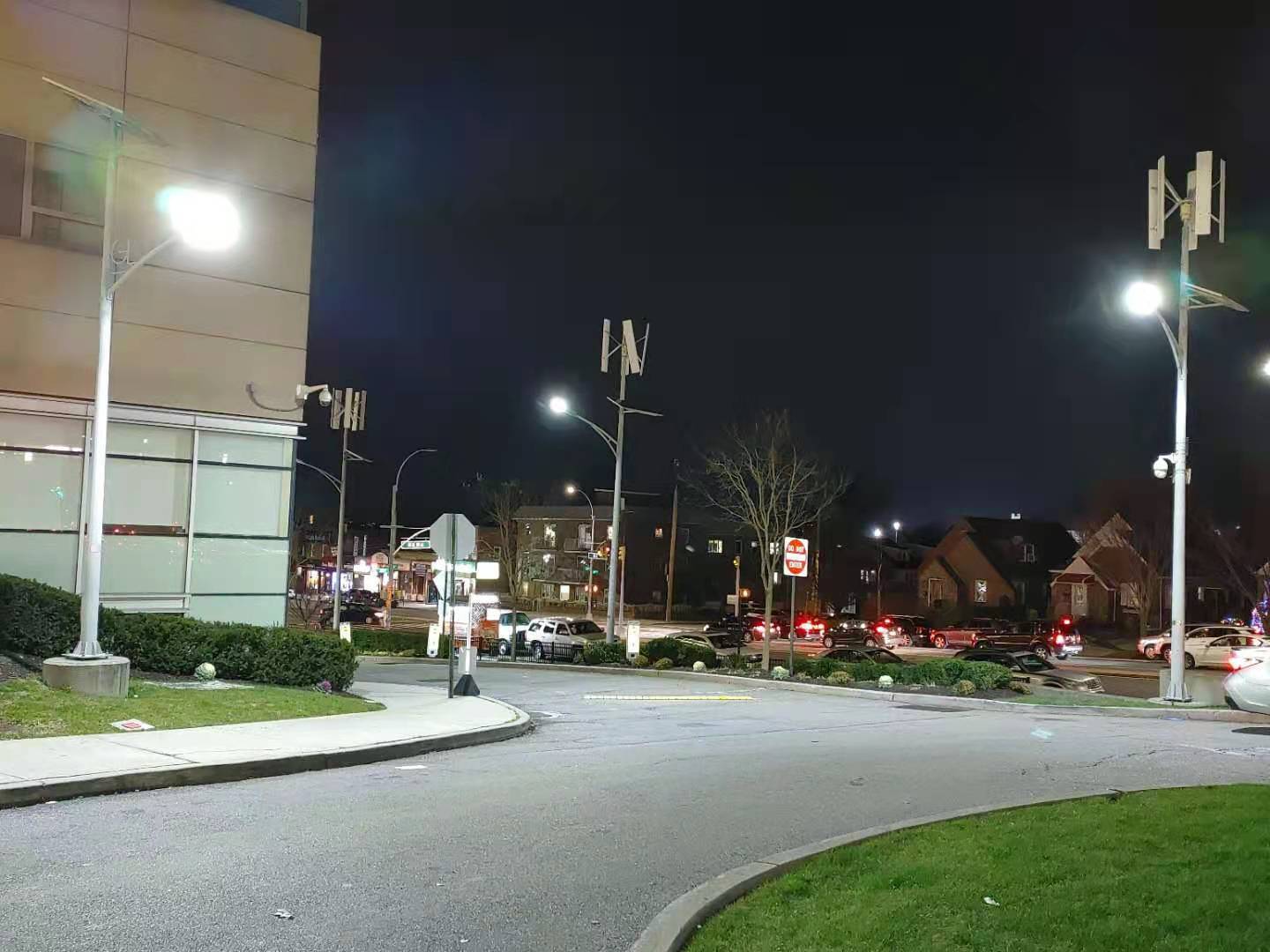 Company Introduction
Jiangsu Bosiwei Optoelectric Group, which includes three production-oriented enterprises, one construction enterprise, one research organization and one import and export enterprise, focuses on the development of outdoor illuminated lighting and intelligent transport systems. Our group belongs to first-level enterprise of Jiangsu Province and national high-tech enterprise. We also pass the German CAMA certification software. We have the following qualifications, including the National First-level Installation qualification of Street Lights, the Second-level Qualification for Electronic Intelligence, the First-level Qualification for Security, the First-level Qualification for Computer System Integration, the Second-level Qualification for Highway Traffic Engineering Safety Facilities, and the Second-level Qualification for Highway Traffic Engineering Mechanical and Electrical Engineering , Three-level Qualification for Municipal Assembly Package , famous-brand products in Jiangsu Province, director unit of Gaoyou Lighting Association, Drafting Unit of China Photovoltaic Association, and the Integrator of Lighting Engineering Design, Construction, Operation and Maintenance .
Contact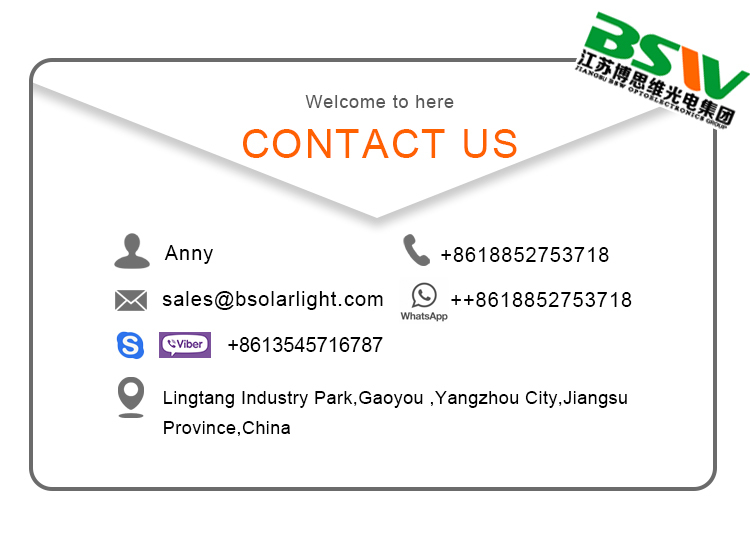 Our Alibaba website
https://bswled.en.alibaba.com/productgrouplist-826421009/Wind_Solar_Hybrid_Street_Light.html?spm=a2700.shop_index.88.36